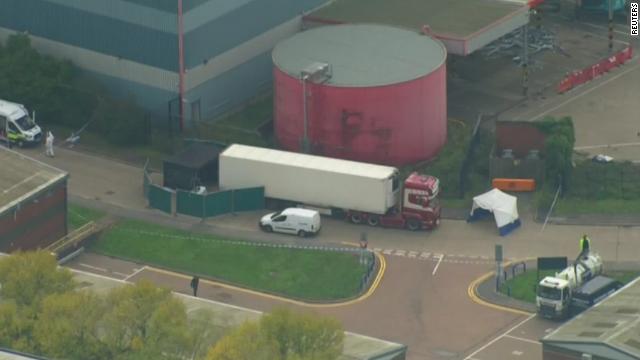 UK authorities were called to the scene in southeast England shortly before 1:40 a.m. on Wednesday morning, where they found the bodies of 39 individuals inside a truck.
Part of the line of inquiry for UK authorities is working out where the truck came from and how it ended up in an industrial park east of London.
Local police have said that they believe the truck originated from Bulgaria and that it entered Britain through the Welsh port of Holyhead over the weekend. A regular ferry service connects Holyhead with the Irish capital of Dublin.
"If the lorry came from Bulgaria, getting into Britain via Holyhead is an unorthodox route," Seamus Leheny, Nor