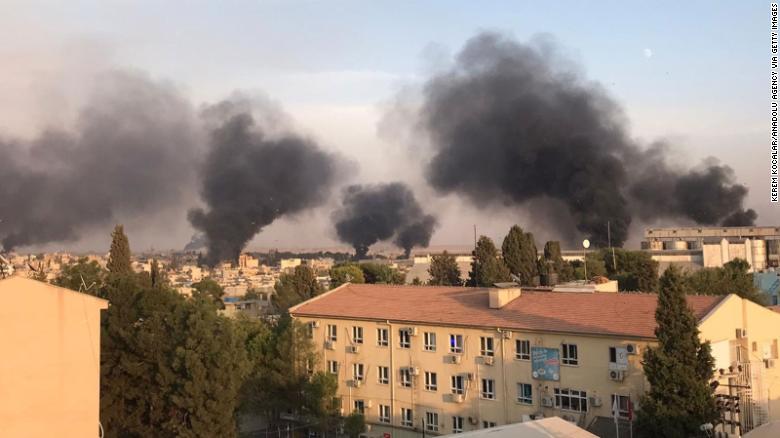 A photo taken from Turkey's Sanliurfa province shows smoke rising over the Syrian town of Ras al-Ayn.
It is absolute gridlock here in northern Syria, near the border with Turkey, as people try to flee to safety with little idea of what the Turkish military has in store for them.
For civilians living in this Kurdish stronghold, it's their worst nightmare playing out before their eyes.
There was a hope up until the last minute that perhaps the US would stand in support of its Kurdish allies and prevent this incursion from happening.
But now there is widespread fear of what Turkey — which views the YPG-controlled zone as an existential threat — will do next.
So far, T